At Bimbi Park we can organize a chef to cater for your group's needs.
Total or partial catering available. Please email or call us to discuss this further.

Self Catered
All our cabins have kitchens. The camp kitchen is fully equipped and can seat over 40 guests. You can also go out for meals. There is a great local restaurant called the Aire Valley and many others in Apollo Bay.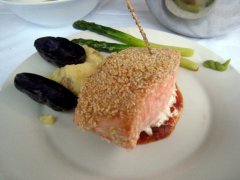 Frank's baked salmon on a bed of tomato salsa and Tasmanian Dutch cream mash potatoes.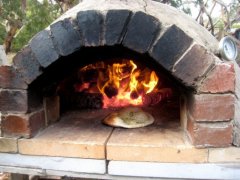 Succulent wood fired roasts of Franks famous pizzas.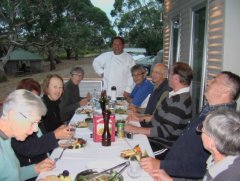 Meals on the verandah of a 4 star cabin under the manna gums and koalas.
"Guests-Diamond Valley bush walkers"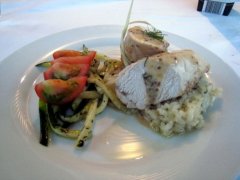 Frank's rolled chicken fillets stuffed with mushrooms on a bed of chicken risotto.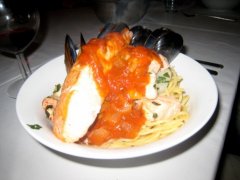 The home made marinara with baked salmon, white wine mussels, garlic prawns and assorted seafood.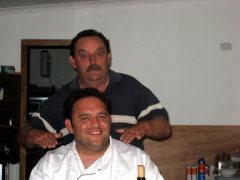 Mark giving Frank a massage. It looks dangerous.
Please call or email us to help you organise your Great Ocean Walk Holiday.