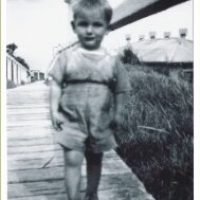 Mark Brack was born and bred in the Otways.
As the son of the Light keeper at Cape Otway Lighthouse. Mark was raised by the sea, absorbing stories of
it the Light keepers, mariners and experiencing the treasures of the coast and hinterland.
Mark is a very experienced guide and is able to adapt his presentations to all levels and is especially gifted at inspiring the imaginations of children.
Be taken back 200 years to the time of colonization and beyond, while visiting Cape Otway's rugged and spectacular coastline.
A journey through pristine beaches and secluded coastal bush land abundant with wildlife, whilst learning the stories that lie within. Visit 19th Century shipwrecks, the lighthouse quarry and hear tales of shipwrecks, world wars, murders and rebellion.
Personalised tours give guests a local insight into the romance, ruin and captivating history surrounding the Otways during the time of sail, including shipwreck relics.
Mark covers other local history such as the 1850's telegraph station, the Cape Otway Light station and intriguing WW2 history of Bass Strait.
See wildlife, mammals, birds, whales, dolphins and seals.
Have your camera ready!
Tours are conducted daily, catering for small and large groups including families, schools, and clubs.
Marks love of the local environment ensures that no harm or degradation comes to either local parks or heritage registered shipwreck relics.
Respect our Park
When visiting our park always respect wildlife, take pictures and only leave footprints.
 a video of Mark's Tour as shown on
The Art of Walking – The Great Ocean Road Documentary